Terms and Conditions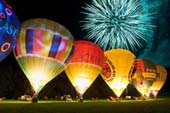 Please read these Terms & Conditions carefully, if you do not accept them and have received a Flight Voucher already, telephone us immediately. You have a right to cancel your purchase within 7 working days commencing on the working day after you receive the Voucher. We consider the date of receipt to be 2 days after we have posted it. Cancellations must be notified to us in writing within 7 working days as specified above and all documents received must be returned. For the purposes of these Terms and Conditions ″working day″ shall be taken to mean the period between 9am and 5pm From Monday to Friday inclusive. We will then issue a refund, minus administration costs. Please note that Vouchers are personalised items and you will incur a £10 charge each if cancelled. If you are booking on-line please ensure you agree with the Terms and Conditions before continuing with the purchase.
Voucher Purchase
1. Vouchers may be purchased by telephone or via our website if payment is made by credit/debit card -in this case a completed booking form will be emailed to you. You can also request a booking form in the post and pay by cheque or card.
2. This contract is made with you but you can give it to someone else provided you tell us in writing. These Terms and Conditions will still apply and "you" in the rest of these Terms and Conditions will refer to that person.
3. It is our intention that all the terms of the contract between us are contained in these terms and conditions and in the brochures and associated documents (if any) issued by us. If you wish to rely upon any variation in these terms you should ensure that the variations are agreed in writing by us. If you purchase a Voucher through a booking agent or a hotel, you should agree any variation in these terms with us and not the booking agent or the hotel.
Our Obligations to You:
1. The Voucher will entitle you to participate in a Hot Air Balloon flight experience at a date, to be arranged, within 12 months of its purchase including; the preparation and inflation of the Balloon for flight, a flight in a Hot Air Balloon, a Champagne celebration & Flight Certificate upon landing and the recovery of the Balloon at the end of the flight.
2. The Voucher is not redeemable for cash.
3. Midweek Vouchers are not valid on Fridays or Bank Holidays. We will cancel a Midweek Flight if there are less than 5 passengers booked (this does not refer to the VIP Exclusive Flights).
4. Hot Air Balloon flights are completely dependent upon the weather and are regulated by the Air Navigation Order. It may be necessary to postpone a flight at any time if in our judgment the conditions are not safe or the flight would not be permitted under the Air Navigation Order. We will give you as much warning as operational procedures allow of any postponement but in order to ensure your safety we reserve the right to postpone a flight at any time up to the moment of launch.
5. It is intended that the Balloon will be in the air for approximately 1 hour but the pilot has ultimate responsibility for deciding the duration and conduct of any flight and the appropriate time and place of any landing. We cannot guarantee that a flight will follow any particular direction.
6. If we have to postpone your flight on six or more occasions during our flying season (April to October) and your Voucher is then valid for a period of less than two months we will extend the validity period of your Voucher to include the next three months of the flying season which is April to October. If this extends the validity of the Voucher into the flying season of the next year, the Voucher will also be valid for the intervening months.
7. We will make you a refund less our reasonable administration costs (see Clause 10) in the following circumstances:
If you die or it is certified by a doctor that there is no possibility that you will be or were medically fit to fly (other than by reason of pregnancy) during the validity period of your Voucher.
If we have agreed in writing at the time of the Voucher purchase that the flight must be taken on a specified date or within a specified period of time of not more than one month and we are unable to fly at that time.
8. If you are unable to fly during the validity period of your Voucher because you are pregnant we will extend the validity period by nine months.
9. Refunds in any other circumstances are at our discretion.
10. Our administration costs are 40% of the Voucher price.
11. We carry limited insurance cover against the risk of any injury or damage to passengers and their belongings during the course of our flights in accordance with international agreements covering air transport. The level of cover varies from time to time as a result of currency fluctuations and you may not consider it adequate. We can provide further details upon request and if you do not consider that the amount of insurance cover would be adequate to compensate you for any loss whether for death, personal injury or damage to your belongings you should take out your own additional cover. We will not be liable for any loss or damage to equipment and effects brought with you on the flight nor for death or personal injury above the level of our insurance cover unless it has been caused by our recklessness.
12. We do not accept liability for any costs or expenses you incur if we have to postpone any flight, where the reason for the postponement is beyond our control.
13. We cannot supervise vehicles parked at the meeting point for a flight and vehicles and their contents are left at your risk and no liability is accepted for any loss or damage to your vehicle or contents unless it is due to our negligence.
14. Balloons in a box are fully personalised and are non refundable under any circumstances.
15. In flight photography is not guaranteed on all flights. Once CD / Photos are ordered, they are fully personalised and are non refundable under any circumstances.
16. We reserve the right to relocat a flight to within 20 miles of your intended launch site if such weather conditions warrant it necessary to conduct the flight.
Your Obligations to Us:
1. Your Voucher is valid for a period of 12 months from the date upon which it was bought. If your flight is not taken within that time you will lose the right to participate in a flight unless you have booked flights on six occasions during our flying season (April to October) which have had to be postponed or the validity period of the Voucher has been extended for some other reason under these terms and conditions.
2. Refusing dates offered by us does not constitute booked attempts to fly.
3. We may extend the term of a Flight Voucher if an event beyond our control such as Foot and Mouth Disease or Avian Flu or other event makes the provision of the flight either impossible or undesirable. The extension is at our sole discretion. The Voucher holder will be advised of any extension of the Voucher when they contact us to either book or confirm the flight.
4. You must contact us within 3 months of the purchase date shown on the Voucher, quoting the booking number on the Voucher to make a first booking for your flight, which must be for a date within 9 months of the purchase date. If you do not do so and do not take your flight within the validity period the Voucher will expire at the end of its validity period and you will lose the right to a flight. We will not make any refund in these circumstances. Please note Standby Voucher holders are unable to book a date. We will contact youwith 24-48 hours notice of a flight. You can turn down the dates on up to 4 occasions but the voucher must be used by the 5th.
5. If a Flight Voucher holder has not complied with the conditions set in clause 4 but would still like to fly, provided they contact us in writing or by email before the Flight Voucher expires they may purchase another year validity from the original expiry date at a cost of £50 per Flight Voucher.
6. If payment was not made in full when the Voucher was purchased the balance must be paid ten days before the first date for which you book your flight.
7. You must telephone our confirmation line to check that the flight has not been affected by adverse weather conditions in accordance with our instructions. If you do not do this and the flight proceeds you will lose your right to a flight and the Voucher will be treated as redeemed as space has been provided for you. It is the responsibility of the passenger to make contact to rebook a postponed flight.
8. You may postpone your flight at our discretion up to 72 hours before the meeting time for the flight which you have booked provided that at the time you do so you re-schedule your flight for a mutually convenient date within one month of the postponed flight.
9. If you do not give notice of postponement in accordance with paragraph 8 above or do not attend in time to take part in your booked flight, you will not be entitled to a re-scheduled flight nor to any refund.
10. We are not qualified to express an opinion confirming that you are fit to fly and you must ensure that you are fit to fly. You must not fly if you are suffering from any serious medical condition, or have recently undergone surgery unless you have a certificate of your fitness to fly from your doctor. You must not fly if you are pregnant or under the influence of alcohol or drugs.
11. Our paramount consideration is your safety and the safety of others participating in the flight and you must obey all requests and instructions issued by any of our representatives and take particular care to abide by any safety instructions given. The pilot has complete discretion as to whether to allow you to take part in the flight and will refuse to allow you to do so if in his opinion you would be a risk to the Balloon to other passengers or to yourself.
12. We will not fly children under the age of 7 years. A child under the age of 16 years will only be flown if accompanied by a responsible adult.
13. You should wear such appropriate clothing as is advised to you in advance of the flight and as further detailed in the information sent with your brochure.
14. Our staff will not tolerate abuse, in any form. If you are abusive or act aggressively to any member of our staff you may lose the right to a flight.
All must agree to be bound by these terms and conditions before flying with us.
If you have any questions regarding our Terms and Conditions please telephone us. we would like you to buy from us with confidence and assurance.